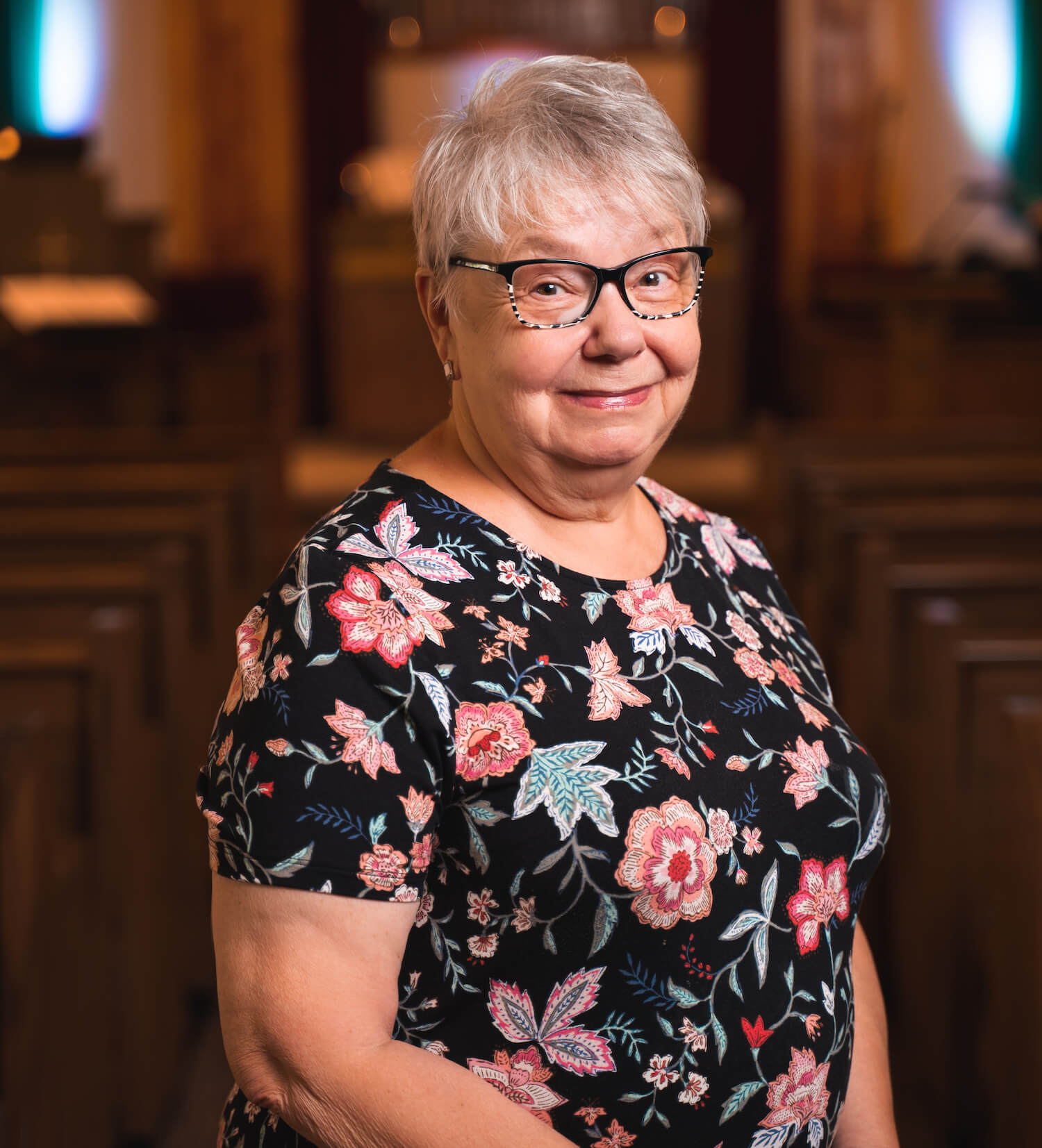 Cheryl Strecker
Music Director
Originally from Buffalo, New York, Cheryl graduated from the State University at Brockport (now Brockport State University) with a degree in Speech Pathology and Audiology. She also minored in Education. Cheryl moved to Erie in 1975, and eventually landed here at Community United Church to teach preschool in 1981. She taught here for 13 years before making the move to the YMCA to teach there. In 2000 Cheryl took a position at Penn State, The Behrend College, working for Barnes and Noble (the campus bookstore). After "retiring" in 2012 she served as a substitute in the Erie School District and held the position of Personal Learning Aide for several years, until Covid forced her to officially retire (aside from her work here) in 2020.
In addition to her various vocational roles, Cheryl boasts a long history in music. She began playing piano at the age of six and has been playing, performing, and appreciating music ever since. She often jokes that her memoir would be called, "From Woodstock to Worship Leader!" Cheryl has been a choir and music director at several churches in the Erie area, and assumed that role at CUC in 1997.
Cheryl has performed just as consistently beyond our own church, as she maintains a devoted passion to the Presque Isle Chorale that has spanned the last 38 years. In addition, Cheryl has volunteered with numerous local school choirs and has taught many children to love music.
Cheryl has shared her fondness of music with her daughter, Sarah-- and you can catch the two playing together as often as possible here at the church and singing together in the Chorale.