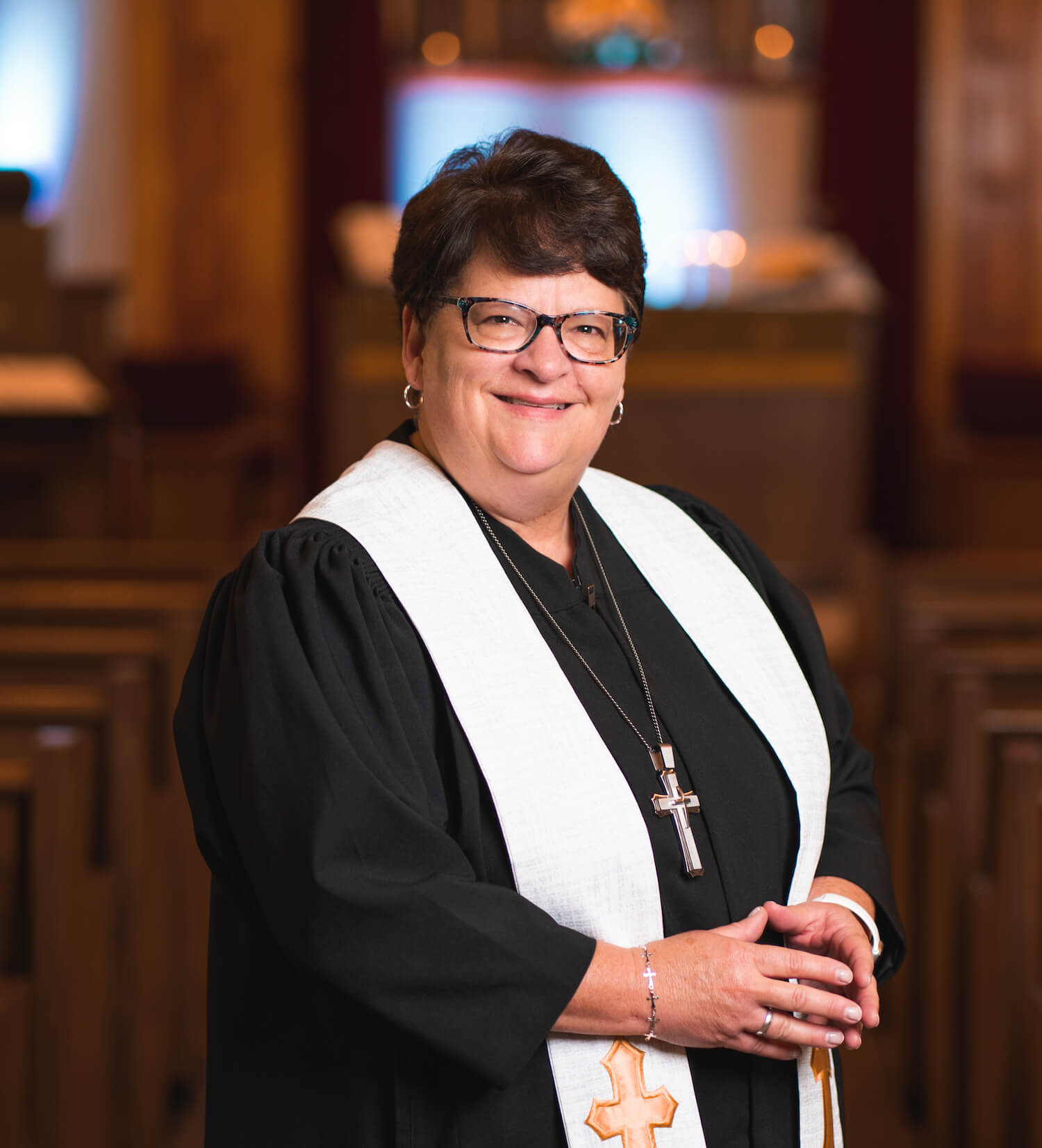 Joy L. Johnson
Pastor
Pastor Joy is an authorized (licensed) minister of the United Church of Christ having completed a four- year program of study at the Penn West Academy for Licensed Ministry. She was chosen as Associate Pastor at Community United Church in November of 2016 and was officially installed the following May. Prior to becoming Associate Minister, she served in various roles including pastoral search committee chair, choir member, finance committee member, lector, and deacon.
A graduate of the State University of New York College at Fredonia, New York, she double majored in English and Community Relations and has a flair for writing and editing.
At her "day job" Pastor Joy is a learning and development facilitator for PNC Bank in Erie, Pennsylvania. She has over 27 years of banking experience, having been in marketing, sales, and branch management for New York banks most of those years. She took a break from banking in 2000 to purchase and operate a Christian gift and bookstore in Jamestown, which she states was a highly rewarding ministry all its own. In addition, she served as a business consultant for Gannon University's Small Business Development Center for five years before joining PNC in 2009.
Pastor Joy is active not only in the life of CUC, but also in the Wider Church. She serves on the Standing Committee for the Lake Erie Association of the Penn West Conference, recently completed a term on the Board of Directors for the Conference and attended two consecutive Annual Synods for the United Church of Christ as a delegate which were held in Baltimore and Milwaukee, respectively.
Originally from the Jamestown, New York area, Pastor Joy and her wife, Dina, re-located to Erie in 2013 and swiftly made CUC their home church. Both have extensive backgrounds in various churches and are blessed to say that CUC is a huge part of their lives.
Pastor Joy and Dina live in Erie and are parents to four grown children and (so far) one grandson.